At Valentine Digital, we support small businesses with custom graphic design and web development services. Our team creates stunning websites and marketing materials to enhance your brand and drive growth. Contact us today to transform your online presence.
At Valentine Digital, we are dedicated to providing our clients with the highest quality web development and graphic design services. Our team of experts combines creativity and technical expertise to deliver exceptional results that meet your unique business needs.
We hold ourselves to the highest standards in the industry and are committed to delivering exceptional customer experiences. Our passion for design and technology is evident in every project we undertake, and we take pride in helping our clients achieve their goals and succeed online.
With a focus on delivering results and exceeding expectations, we strive to be a trusted partner for businesses of all sizes. Contact us today to learn more about how we can help your business grow and succeed online.
Helping brands to Achieve Success
Discovery & Analysis:
Our team will work with you to understand your business goals, target audience, and desired outcomes. We'll take the time to get to know your brand and its unique needs.
Design & Development:
Our team of experts will create a custom solution that meets your specific requirements. Whether it's a new website, graphic design project, or social media management, we'll bring your vision to life.
Implementation & Delivery:
We'll implement our solution and deliver a high-quality product that exceeds your expectations. Our team will be available to provide ongoing support and make any necessary adjustments to ensure your success.
Unleash Your Business Potential with Our Comprehensive Services
Graphic Design
The brand is the story; Design is the story-telling. A powerful brand is much more than just a pleasing aesthetic profile
Web Development
Elevate your online presence with our web development expertise. We build digital experiences that tell your brand's unique story.
App Development
Unlock your digital potential with our app development prowess. We turn ideas into innovative, user-centric mobile solutions
SEO
Boost your online visibility with our SEO prowess. We optimize your web presence for top rankings and increased traffic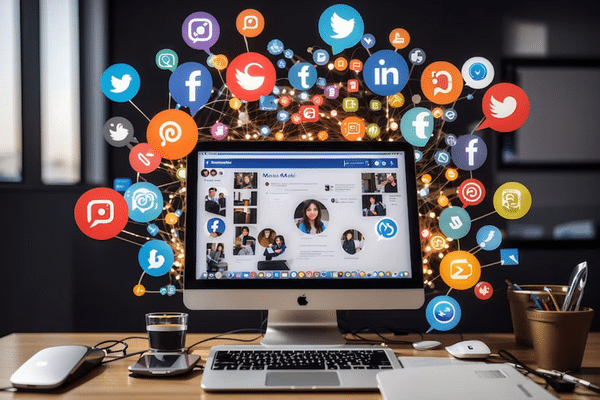 SOCIAL MEDIA MARKETING
Elevate your online presence with our social media expertise. We craft engaging strategies to connect and grow your audience
VIDEO CREATION
Bring your vision to life with our video creation prowess. We produce captivating content that tells your story effectively
GOOGLE ADS
Maximize online reach with our Google Ads expertise. We create and manage impactful campaigns for optimal visibility and results
CONTENT WRITING
Crafting compelling narratives that engage and inform. Our content writers breathe life into your brand's story
Guiding Principles
For Success
Integrity, Honor, and Faith:
The Cornerstones of Our Business.
Honesty
Honesty is at the forefront of everything we do. We believe in transparent and open communication with our clients, delivering on our promises and always acting with integrity. Trust is the foundation of every successful relationship, and we strive to earn and maintain that trust with every project we take on.
Integrity
We believe in conducting all of our business with the highest level of integrity. We are committed to upholding ethical standards in all of our interactions with clients and partners, and to always acting in the best interest of our customers. Our unwavering commitment to integrity is at the heart of everything we do, and it is what sets us apart as a company.
Faith
At Valentine Digital, our faith in God is a central part of who we are and how we do business. We believe in treating our clients and each other with the same love, respect, and compassion that we would want for ourselves. This extends beyond just providing quality web development and graphic design services, but also to how we conduct ourselves in all our relationships and dealings. We are proud to uphold this core value and are dedicated to making a positive impact in the world through our work.
Why is Branding Important?
Branding is important for several reasons:
Recognition: A strong brand helps your target audience recognize and remember your business, products, and services.

Differentiation: Branding sets you apart from your competitors by highlighting what makes your business unique and valuable.

Credibility: A strong brand builds trust with your audience, making it easier for them to do business with you.

Loyalty: Branding fosters a sense of loyalty and connection with your audience, increasing the likelihood of repeat business and referrals.

Consistency: Branding ensures that your messaging, visuals, and overall image are consistent across all channels and touchpoints, reinforcing your brand identity and message.
Overall, branding is a critical component of building a successful business and establishing a strong connection with your target audience.
"Really awesome and professional services delivered by valentine digital marketing Inc. Thanks"
"Awesome services! Vd digital delivered according to our expectations. Highly recommend for web design, app development and digital marketing services. Thanks"
"It is a pleasure to work with Dallas he is very knowledgeable and dedicated to the highest quality services."
"#1 for Design and marketing"
"This is Anthony here at monstermouse I highly recommend him he goes above and beyond to make sure your business is well taken care of and your marketing needs are well taken care of"
"Many thanks to the Valentine Digital Marketing team. From our initial conversation, I was able to communicate my vision to their staff. The experienced staff understood my goals and offered advice and expertise to improve the website design. From beginning to end, the communication and experience surpassed my expectations. The end result is perfect!!! I highly recommend the Valentine team, and I look forward to future projects. Thanks again, Valentine."
"Does great work. Very responsive and professional. Have had many sites designed by Valentine Digital Marketing. Highly recommend Valentine Digital Marketing and will definitely use her again"
"Great company to deal with. Revisions were minimal because they understood what I was looking for and came up with a better logo design than I actually had in my head. Communication was fast and responsive, and I came out at the end with a great looking logo for my new business! Couldn't be happier!"
"I highly recommend Valentine Digital Marketing. The staff members are extremely professional and helpful. They did an amazing job helping me build a website for the company I work for, and even gave me better ideas than I had thought of myself. They were able to answer any questions I had and gave me exactly what I was looking for! Would definitely use again."
"Valentine Digital Marketing has done an amazing job on our client's logos. They are very professional with design and efficient with time. Highly recommend them for your graphic design requirements!"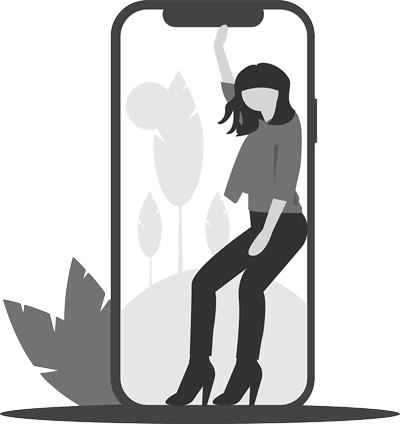 You Deserve Better Design and Development